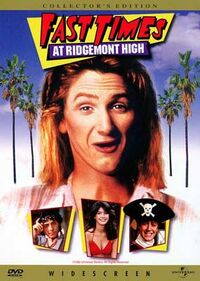 Once viewed as beach bums on the fringes of capitalist culture, surfers have since become the focus of mainstream advertising campaigns. Surfing provides a raw context, which has proven effective in attributing authenticity to just about any product, from cars and laundry detergent to soft drinks and cooking programs. However, the surfer stereotype has changed with the evolution of the sport. This transformation is reflected in mainstream film and television. For example, the surfer of the 1960s was depicted as a remote figure, obsessed with surfing and women. On the Gilligan's Island episode Big Man on Little Stick (1965), a surfer washes up on the shore and collapses, having spent five days at sea on his surfboard. Ginger and Mary Ann can't help but admire the athletic physique of this handsome, yet simple minded male named Duke:
Duke: Man, five days on that board and I'm nothing but skin and bones.
Ginger: What skin.
Mary Ann: And what bones.
The surfer's image degenerated during the 1970s, inextricably linked to recreational drug use. In the popular 1982 film, Fast Times at Ridgemont High, Sean Penn plays a stoned, teenage surfer, who feigns tube rides, ducking beneath overhanging ivy as he walks along the pavement. Jeff Spicoli believes in "operating from the heart" and "what you need will come to you,". By contrast, the character of Brad Hamilton is an ambitious, conscientious, hard-working, polite young man. The juxtaposition of these two characters highlights the differences between a disciplined work ethic and a carefree approach to life. During the 1980s, surf culture became increasingly associated with professional surfing, developing the more refined image of a respectable sportsman; a blend of the Brad Hamilton and Duke characters described above.
At the vanguard of professional surfing stands Kelly Slater, whose tenth world title earned him and the sport extensive media coverage, which is good timing for a batch of new Hollywood movies inspired by surfing culture. Fundamental to these stories is a conflict between spirituality and materialism; the surfing lifestyle portrayed as a compelling alternative to mainstream Western values.
See also
References
Community content is available under
CC-BY-SA
unless otherwise noted.