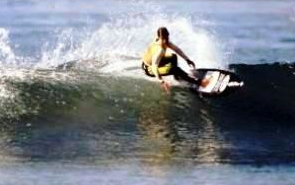 Rick Plescia is a Christian Surfer/Shaper from Newport Beach, California.
Born: March 19, 1964.
Started Surfing in 1977 (age 13).
Started Shaping in 1978 (age 14).
Won the 1982 Orange County High School Physical Fitness Championship (age 18).
Retired from Retail Production Shaping in 1990 (age 26).
Currently Shaping Ultralight Custom Shortboards under his System 3 USA Logo.
Working Full-Time as a Plant Operations Technician at Orange County Water District since 1989, and as a NASDAQ Real-Time Stock Day-Trader.
Survived a Near-Fatal Car Accident on Memorial Day, May 26 2008.
Scripture: John 3:16
External Links
Edit
Community content is available under
CC-BY-SA
unless otherwise noted.